This exhibition has passed.
John Haney: HOT TIPS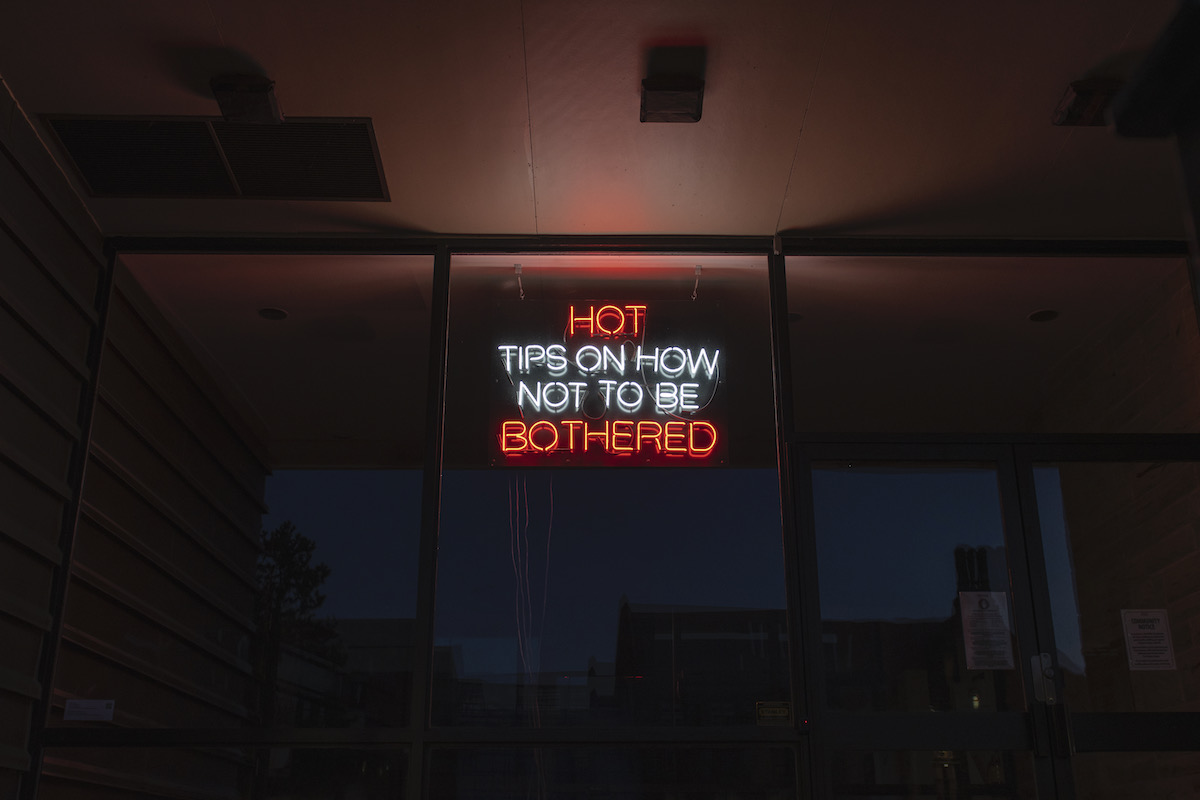 John Haney: HOT TIPS
Using the medium of neon lighting, Sackville artist John Haney created HOT TIPS, a playful work that draws on high-impact advertising techniques and is designed to be both funny and obtuse. The words "Hot tips on how not to be bothered" are spelled out in flashing red-and-white neon tubes that move rhythmically between nihilist acquiescence and campy shake-off, at once creating and diffusing tension. In the artist's words, this project represents "a synaptic leap we must make between where we are and where we want to be as our lives begin to realign with…what? How will we be different?"
This project is a part of Umbrella Projects, a partnership between the Owens Art Gallery and Struts Gallery designed to pool our resources, energies, and respective strengths in order to facilitate off-site, in-print, online, and onscreen programming during the COVID-19 pandemic.
John Haney is a multidisciplinary artist who lives in an old farmhouse in Wood Point, New Brunswick. He earned a BA from Mount Allison University in 2001, and an MFA from the University of Guelph in 2016. He has exhibited in Canada, the US, and Germany. He was long-listed for the Sobey Award in 2011, and was a nominee for the Scotiabank Photography Award in 2012. In 2019, in order to make a home for art in the fields, forests, and shorelines that surround him, he launched Wood Point Art Projects with the multi-artist presentation titled the Ark. He is awaiting the outcome of a court injunction launched to forbid the existence of the word "impactful," and has a pending copyright claim for the word ©Unique.
Sackville Studio Visits from Struts Gallery