This exhibition has passed.
Alexandrya Eaton: Everything In Between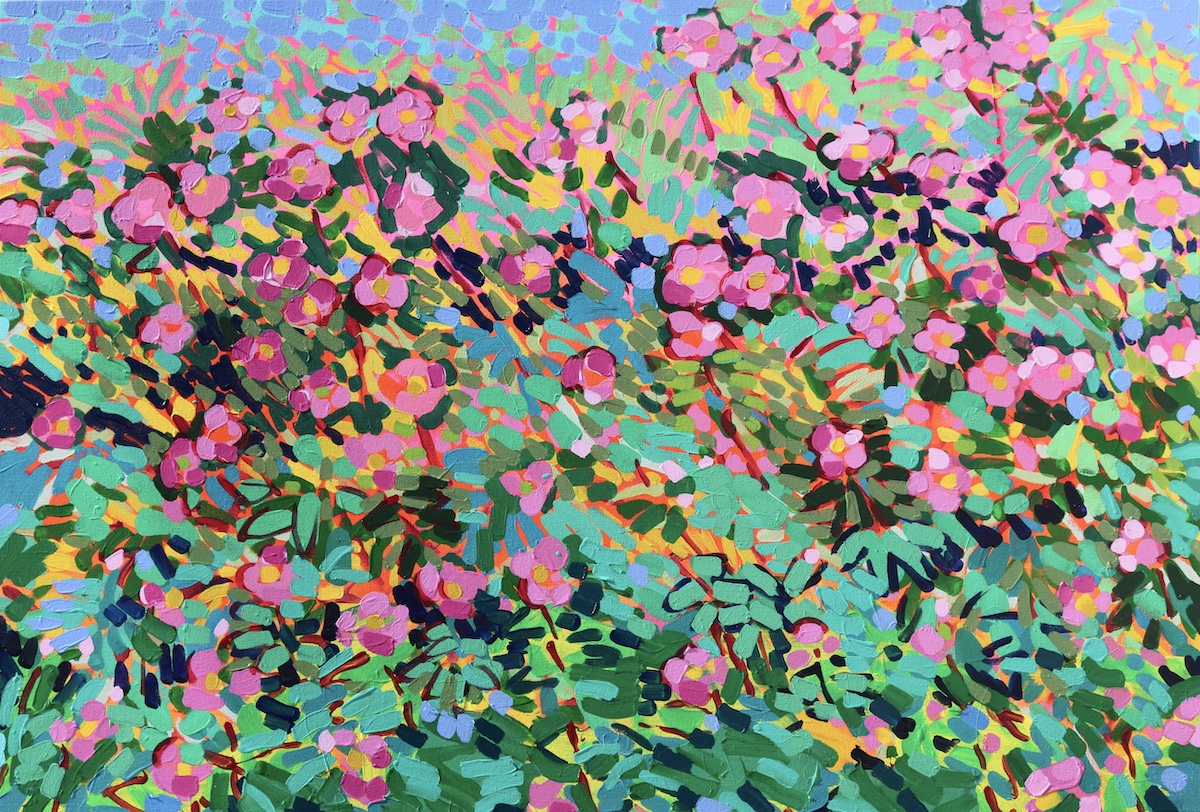 Alexandrya Eaton: Everything In Between
The work of New Brunswick artist Alexandrya Eaton is an emotional tribute to the self, working mothers, and women everywhere who have experienced the loss of significant maternal figures. Sharing moments of joy, pain, and sadness, this exhibition comments on personal histories, experiences of motherhood, social notions of femininity, and the power of self-discovery and self-determination. Everything that makes up life is celebrated in beaming colour. Eaton's superpower has always been her radical expressions of love as she navigates the world with an open heart and confidently proves there is strength in vulnerability. This retrospective exhibition revisits her paintings, rug hookings, and weavings from the past thirty years.
Image: Alexandrya Eaton, Wild Summer, 2020, acrylic on canvas, 97 cm x 142 cm, courtesy of the artist